GREENFIELD PARK PACKERS FOOTBALL ASSOCIATION
GREENFIELD PARK
PACKERS FOOTBALL
ASSOCIATION
The Greenfield Park Packers Football Association is a non-profit organisation created to offer football and cheer to boys and girls ages 5 to 24 years old. We are a family/community based program focused on the development of young men and women, both on and off the field. Furthermore, player safety and security being paramount, a dedicated team of Certified Athletic Therapists oversee all of our events. The sole prority of our program are the players. Our motto:
#FOOTBALLFAMILYBROTHERHOOD
Our association is managed by volunteers the same way it has always been, directed by an executive board composed of the President, VP Admin/Finance, VP Football Senior, VP football U14, VP manager, VP Cantine, VP Cheer, Director of Marketing, Media and Sponsors, a secretary and an ombudsman. We also have a very dedicated team of equipment managers. We have a constitution to abide by, as well as our Green and Gold Code, and work in collaboration with the Sports direction of the City of Longueuil and of the City of Greenfield Park and our elected officials. We rely on the aid of parents and community members to help run the organization year round.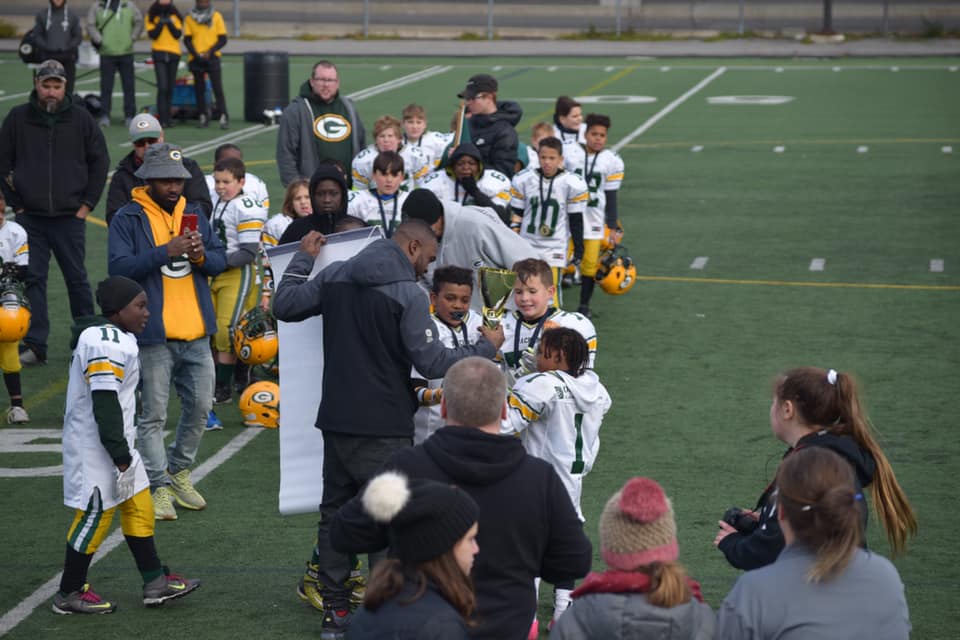 Registration will open on Monday March 13th, 2023!
Indoor registration will open Saturday March 12th, 2022!
Much like 2020, the 2021 season will be a very unique one as we work with and through the ever changing COVID regulations. In light